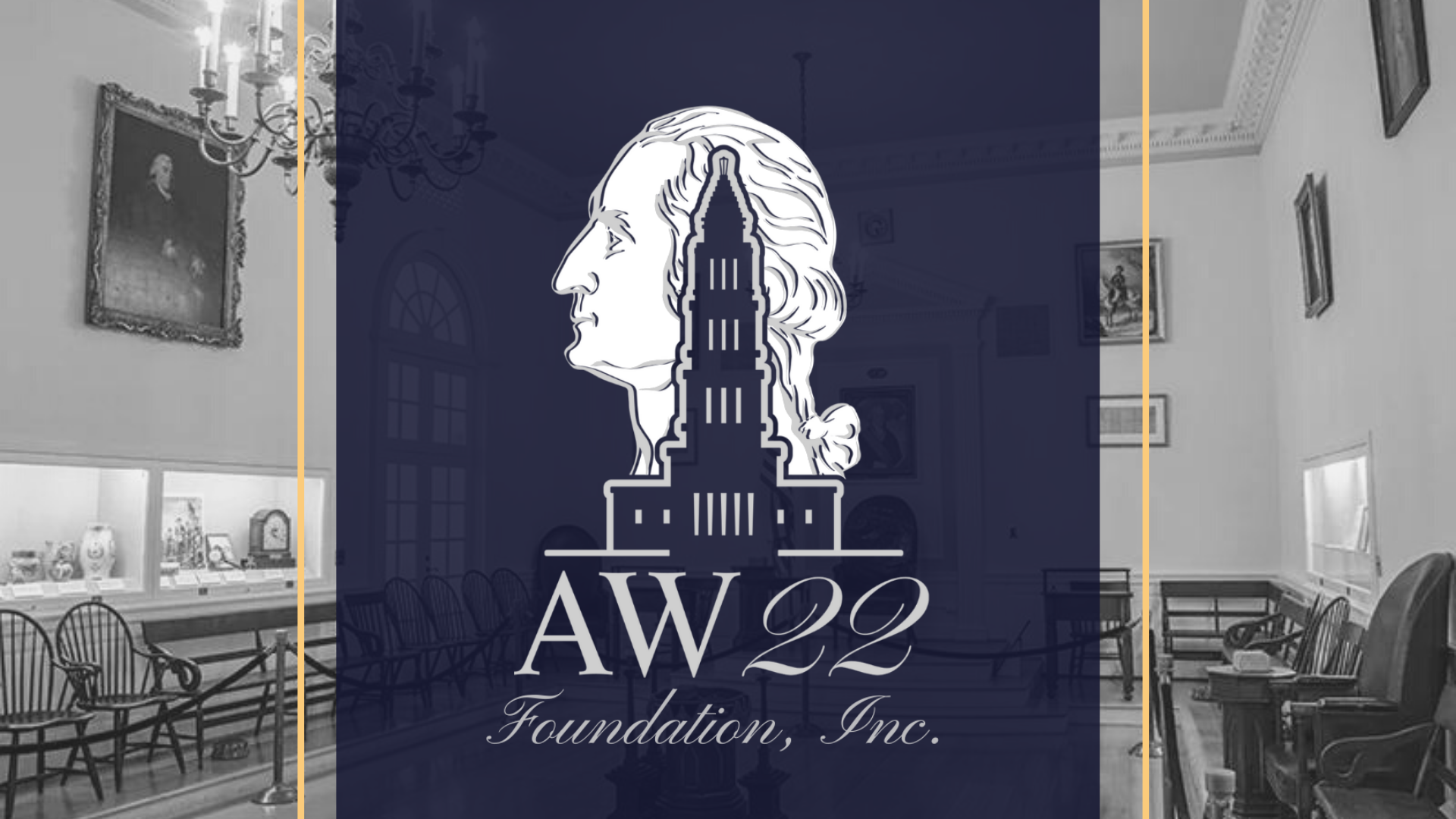 Brethren and Friends,
2023 has been a fantastic year for the Alexandria – Washington Lodge, No. 22, Foundation, Inc.
We held our first gala to celebrate George Washington's Birthday and Virginia hosting the Conference of Grand Masters of North America. Former Governor and Brother Jim Gilmore truly made it a memorable evening with his keynote speech. It started the year off right! We completed our Charter Member Campaign, assisted the Lodge in honoring Alexandria Legend Marion Moon, and hosted our first Books and Breakfast event for Bro. Chris Ruli's new book,
The Whitehouse and the Freemasons
.
We went into the year with a challenge from Wor. Bella to double the Foundation's giving. We are just a $8,000 away from hitting our $50,000 goal. That is because of your generosity. Thank you. If you have the capacity for one more gift to round out 2023, we are hopeful of getting across Wor. Bella's finish line before December 31. Visit our updated website and give by clicking the link below (and remember every gift helps!).
Click Here to Donate
The Foundation Board and the Lodge's Stationed Officers enlisted the professional support of Executive Coach Karen Shrum to layout a thoughtful path forward. Mrs. Shrum donated her time and expertise to support the Foundation. We now have a defined plan for 2024 and strategic goals for five and ten years out. We are committed to the preservation of the Lodge's collection and to spreading the Light of Masonry. However, we need you, our brothers and friends, Masons and non-Masons, to help us in our efforts.
On this Giving Tuesday, I ask that you help us wrap up 2023 by hitting our $50,000 goal and preparing us for a strong 2024. Thank you for your support. Thank you for getting the Lodge's museum collection out into the world to educate and inspire. Thank you!

Sincerely,
Wor. Nik Nikolov, PM
Foundation Chair