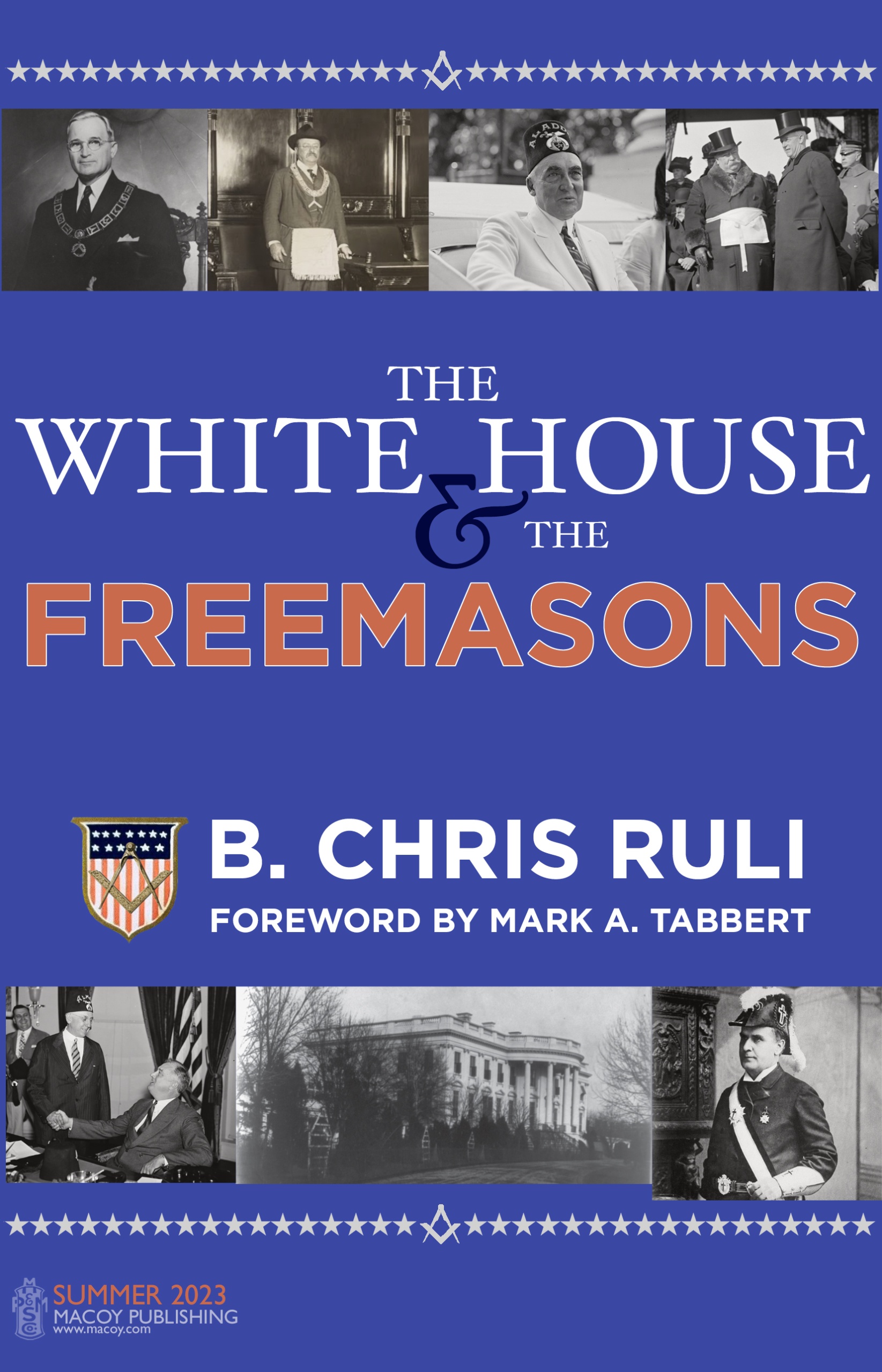 The Alexandria – Washington Lodge, No. 22, Foundation, Inc., is pleased to present Books and Breakfast on November 4. Join us for breakfast at the Mount Vernon Inn, enjoy General Washington's hospitality on the day he was initiated into the Mysteries of Freemasonry. Breakfast will be followed by a lecture from AW22's own Bro. Chris Ruli, author of The White House and the Freemasons. All guests will receive a copy of his book! CLICK HERE to purchase your ticket!
About the Book
The White House & The Freemasons examines the fraternity's long history with the American Presidency through stories of receptions, initiations, cornerstone ceremonies, dinners, and other activities in the White House and Washington, D.C. Spanning over two centuries, the book includes new research compiled through Masonic and non-Masonic resources including personal diaries, presidential letters, newspapers, meeting ledgers, videos, recordings, and much more. Ruli's work even highlights the many activities with non-Masonic administrations, thus producing the most definitive resource on the fraternity and the White House yet. This book is a must-read for those interested in Freemasonry, Washington D.C., and White House history.
About the Author
Chris Ruli is a historian on early Freemasonry and author of The White House & The Freemasons and Archivum Masonicum – Papers on Masonic History. His research focuses on fraternity's political legacy and impact on American society. He is a past Grand Historian and Librarian and led efforts to digitize Masonic research and publications, most notably the transactions of the Supreme Council, A.A.S.R. Southern Jurisdiction, The New Age Magazine, and The Miscellanea – The Grand Council of the Allied Masonic Degrees of the United States. He is a frequent contributor to a number of Masonic publications including The Scottish Rite Journal, Heredom, and Philalethes: A Journal of Masonic Research and Letters. Chris' work has been featured in non-Masonic publications including The Washington Post, The History Channel, and the White House Historical Association. He is a member of Masonic organizations in Washington, D.C. and Alexandria, Virginia, and a contributing member of the D.C. Historical Society.